Events
Internship Opportunities in J.P. Morgan
by Student Member Group
Hong Kong University Alumni Association
Internship Opportunities in J.P. Morgan
Thanks to our extensive alumni network, we are pleased to inform our student members that J.P. Morgan,
one of the world's leading financial institutions, is looking for internship candidates in the Asia Pacific region.
Our HKU students are cordially invited to apply in order to experience working in the finance industry.


Student Members who are interested can obtain more information from https://careers.jpmorgan.com/global/en/home.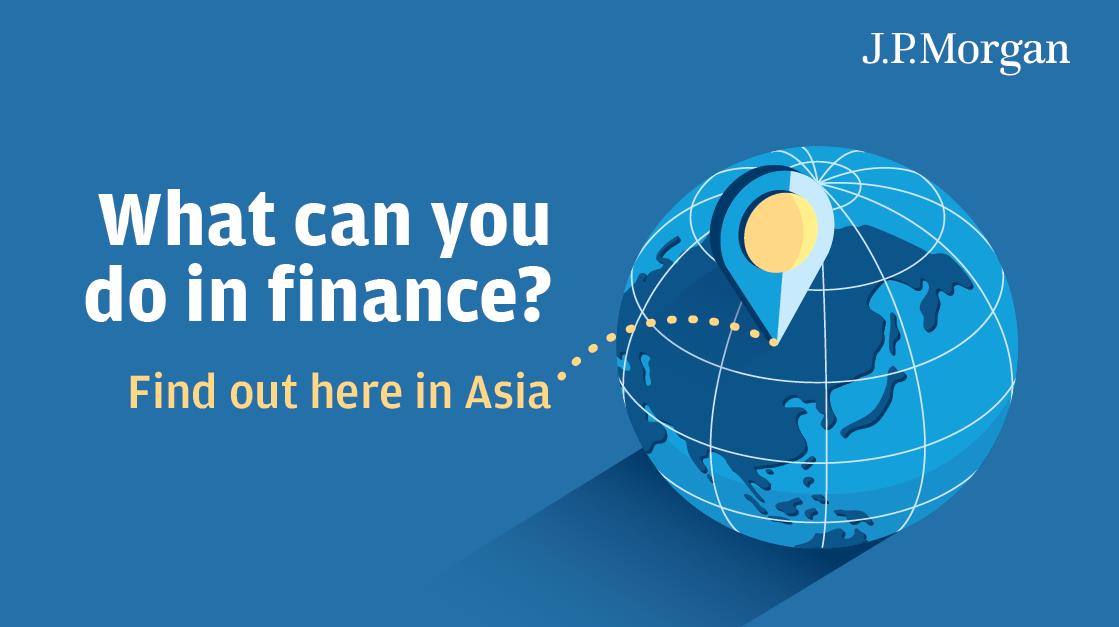 Internship Opportunities in J.P. Morgan
Application deadline: Varies up to 27 October 2019
For updates & details: Please visit https://careers.jpmorgan.com/global/en/home
Established in the 1920s, Hong Kong University Alumni Association (HKUAA) www.hkuaa.org.hk is the longest standing alumni body of the University of Hong Kong. It has over 34,000 members and is linked to an extensive overseas network of HKUAA bodies worldwide. HKUAA owns a very popular Clubhouse which is centrally located in Central near Lan Kwai Fong.
HKUAA Student Member Group aims at building up bonding between HKU alumni and students, and training-up students through holding a variety of events such as coaching programmes, career workshops, club parties and social gatherings etc.
All Executive Committee Members of HKUAA Student Members Group are Volunteers (non-paid).
You can subscribe for HKUAA Student Membership for FREE in order to join HKUAA events and enjoy HKUAA Clubhouse facility. To subscribe, please click:
©2019. For information, contact Hong Kong University Alumni Association.