About HKUAA Choir
Established in March 2013 as a sub-committee of the HKUAA, the HKUAA Choir hosts four to six concerts or performances in different venues around Hong Kong every year. Committed to bringing high standard of performances to music lovers, HKUAA Choir has been working with leading musicians from time to time.
In March 2015, the Choir collaborated with the Hong Kong Medical Association Orchestra to perform Mozart's Requiem at the HKAPA. The concert was well-received and was among the Choir's most representative works. The Messiah Charity Concert, held in April 2018, was the Choir's first attempt at canvassing financial resources to help the needy through fundraising for designated charities.
In July 2022, HKUAA Choir joined with Hong Kong Chinese Orchestra and other choirs to perform in the Rhythm of the Earth Concert conducted by renowned composer Professor Chan Wing Wah at the Hong Kong Cultural Centre.
Music Director: Dr Chan Ka Hei Lesley
Dr Chan Ka Hei Lesley is a devoted music educator, composer and conductor. After completing his undergraduate studies at the University of Hong Kong, Dr Chan researched on Russian composer Prokofiev's piano transcriptions and obtained Master in Music (Historical Musicology) from the University of London. Upon returning to Hong Kong, he extended his interest in music composition and studied at the Hong Kong Academy for Performing Art and later the Chinese University of Hong Kong with his doctorate thesis focused on Chinese choral compositions.
In the choral music scene, Dr Chan has been conducting youth and amateur choirs for more than 20 years. The choirs under his direction have won overall championships in several major international choral competitions including the International Choral Kathaumixw, BC Canada (2016) and 34th Takarazuka International Chamber Choir Contest, Japan (2018). Besides, he has led the chorus in several opera productions including Carmen, La bohème, Madama Butterfly and Norma.
Dr Chan is HKUAA Choir's current Music Director on a voluntary basis.


Messiah charity concert at HK City Hall Concert Hall on 19 April, 2018



The Music's Always Here at China Congregational Church on 17 December 2022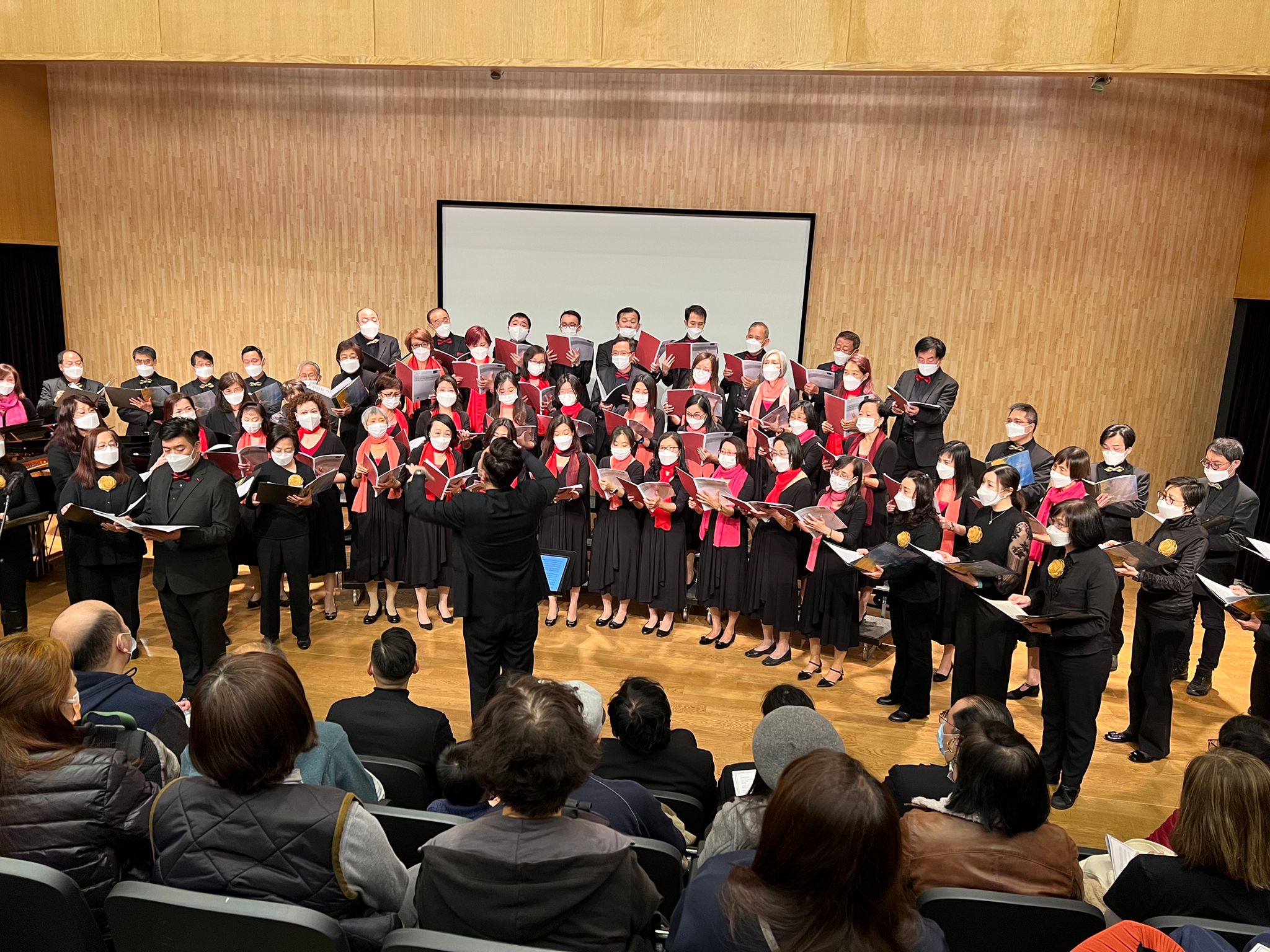 Fundraising performance for Child Development Matching Fund (CDMF) at 1881 Heritage on 18 December 2022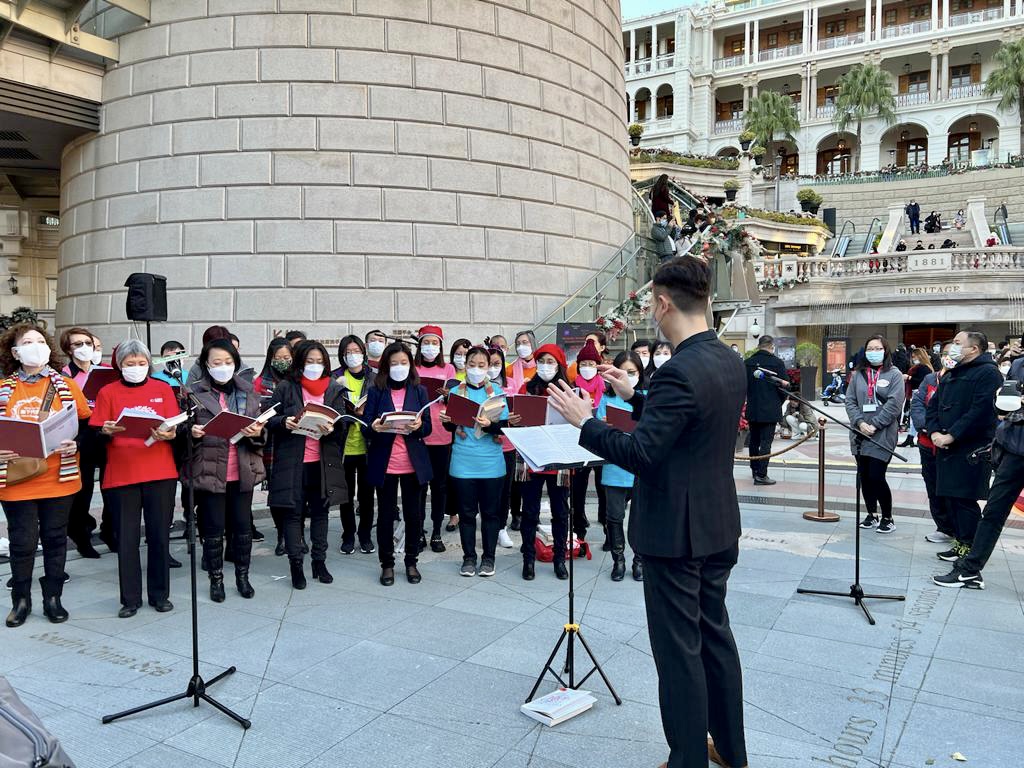 Participation in joint performance in Rhythm of the Earth at HK Cultural Centre Concert Hall on 8-9 July 2022