News
Mar 20 2013
Wednesday Bar Talk
Lean & Six Sigma
Wednesday Bar Talk
Lean & Six Sigma
the world proven management methodology to get breakthrough result
Drink, listen and talk at the HKUAA BAR!!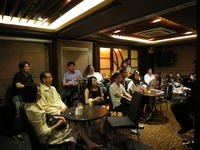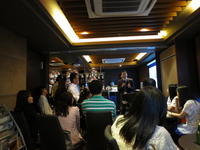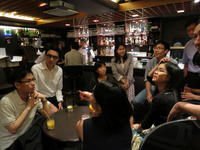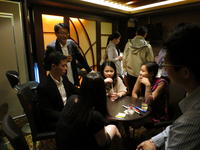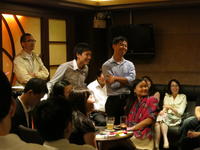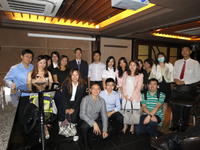 Date

March 20th, 2013 (Wednesday)

Time

> 8:00 p.m. to 8:30 p.m. – Reception

> 8:30 p.m. to 9:30 p.m. – Function underway

> After 9:30 p.m. – participants are welcome to stay behind

Highlights

> Pick a free drink and relax in the HKUAA Bar

> Listen to our invited guest and interact with him

> Share your thoughts and learn from other alumni

> Socialize and network with HKU friends



Topics & Desc

Too many patients at the emergency clinic during holidays, people waiting long for the allocation of public housing, increasing administration work for teachers in government school, reducing profit margin in business... If you are the one who should manage this situation, will you choose to escape from it or face it? If you choose to face it, you need to learn the world proven management methodology, Lean and Six Sigma. A lot of public organizations and multinational organizations already gain significant success through application of this methodology in their daily management work. Our guest, Dr. Rita Wan will share her experience and knowledge on how the application of lean and six sigma to help public and private organizations achieve breakthrough results.

Venue

HKUAA Clubhouse

Price

Mar 16 or before : HK$60 per person, HK$50 in a pair

Mar 17 or after: HK$100 per person, HK$80 in a pair

Language

Cantonese

Reservation

Enquiry

Please email angelina.lau@hkuaa.org.hk
Note
Seats are limited and first-come-first-serve.

No walk-in if the event is full

Each participants can select one drink from the HKUAA Bar for FREE
"Like" our Facebook Group to receive our latest update
http://www.facebook.com/hkuaatog
Our invited guest - Dr. Rita Wan
Dr. Rita Wan is the Director and Principal Consultant of AC&A Consultancy & Training Co. Ltd. She is a popular Master Black Belt with over 20 years experience in process improvement and project coaching. Dr. Rita Wan has extensive experience in banking, insurance and service companies. She worked for DBS Bank (HK) Limited, HSBC, Citic Ka Wah Bank, Fortis Bank, AIA (Bermuda) Co. Ltd, and G2000 (Apparel) Co. Ltd. as Assistant Vice President, Project Manager and General Services Manager before joining AC&A. She started her Lean and Six Sigma training and project in 2003.
Since 2003, Dr Wan has trained over 1500 Lean and Six Sigma professionals and deployed Lean and Six Sigma in numerous public organizations, such as Hospital Authority, Airport Authority, Housing Authority, CITA, Kowloon Technical School, Farm Road Government Primary School and multi national organizations such as Ping An Insurance, Bank of China, ING Aisa/Pacific Ltd., Philips Lighting, Holiday Inn, Heraeus Limited, Mattel Co. Ltd. She is also a popular trainer in public classes held by AC&A, PEAK, CityU SCOPE in developing Lean and Six Sigma professionals.
As AC&A has contributed significantly in Lean and Six Sigma application, it was awarded as the HK Most Valuable Company in 2010. Welcome to visit this youtube link to see how Dr. Wan explain what is six sigma.

http://www.youtube.com/watch?v=WwLPnyQ1ocE.
** Organizer **
HKUAA Technology and Operation Group
Terms and Notes
All HKU Alumni, HKU Students and their personal friends are welcome to join this event. You can make one lump sum payment if you enroll with your friend(s). Please advise the name(s), email and mobile phone number.
Please note that payment is non-refundable. We will charge you only if has place(s) for you. However, you will NOT be charged when the event is full or/and no place(s) for you. We will advise whether you get place(s) in due course.
You may visit our website before you enroll as we will update the event information frequently. Please note that we will not be responsible for any delay in the information.
During the event, please follow all rules and instructions strictly made by HKUAA or the service provider. Please act responsibly and HKUAA will not be liable for any damage, injury or any serious consequences that may be caused.
HKUAA reserves all the rights to make final decision on all related issues.
*********************************************************************
If you have not yet registered as a HKUAA Member, please do so at our website, FREE membership for all HKU alumni and students.
(*Note: All HKU Alumni are eligible to join, but you NEED to fill in an online application form and submit it for approval by HKUAA. Membership is NOT granted automatically upon graduation.)
*********************************************************************