News
Wednesday Bar Talk
The Value of CFA designation in the financial industry in Hong Kong
Wednesday Bar Talk
The Value of CFA designation in the financial industry in Hong Kong
Drink, listen and talk at the HKUAA BAR!!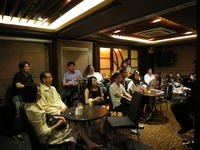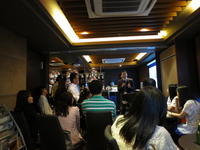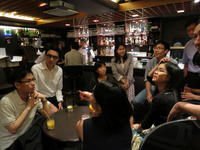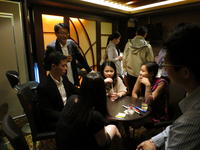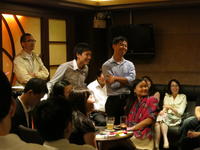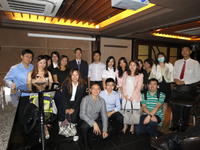 Date

June 26th, 2013 (Wednesday)

Time

> 8:00 p.m. to 8:30 p.m. – Reception

> 8:30 p.m. to 9:30 p.m. – Function underway

> After 9:30 p.m. – participants are welcome to stay behind

Highlights

> Pick a free drink and relax in the HKUAA Bar

> Listen to our invited guest and interact with him

> Share your thoughts and learn from other alumni

> Socialize and network with HKU friends



Topics & Desc

CFA has been one of the most popular qualification in the financial industry recently. Some people regard it as a entry point to do finance, some people say it will only add value to existing analysts, for others it seems there are still a lot of mystery about CFA. To discover the truth, we have invited Mr Mak, an experienced finance professional from HKSFA, to share his view on CFA in Hong Kong's financial industry. Want to know more about CFA? Come join our Wednesday Bar Talk!

Venue

HKUAA Clubhouse

Price

June 22 or before : HK$60 per person, HK$50 in a pair

June 23 or after: HK$100 per person, HK$80 in a pair

Language

Cantonese

Reservation

Enquiry

Please email richard.ma@hkuaa.org.hk

Note
Seats are limited and first-come-first-serve.

No walk-in if the event is full

Each participants can select one drink from the HKUAA Bar for FREE
"Like" our Facebook Group to receive our latest update
http://www.facebook.com/hkuaatog
Our invited guest - MR. RICHARD K.C. MAK, CFA
Mr. Richard Mak, CFA, is the Managing Director and Head of Advisory Services - Asia of Pictet Wealth Management. He leads the active advisory team to provide advisory services and investment solutions on global capital markets to the high net-worth investors in Asia.
Prior to joining Pictet Asia, Richard was the Head of Advisory at BNP Paribas Wealth Management in Asia since 2005. Richard was a senior investment advisor and portfolio manager at the JPMorgan Private Bank after managing Japanese equity investments for Lombard Odier Group and Skandia Asset Management from 1995 to 2003. Richard has also worked for Citibank Private Bank, Goldman Sachs & Co, and Nomura Securities.
Richard served as the President Council Representative for the Asia Pacific Region of the CFA Institute from 2004 to 2008. He was the President of the Hong Kong Society of Financial Analysts from 2002 to 2005. Richard has been a CFA charterholder and a member of the CFA Institute since 1993.
** Organizer **
HKUAA Technology and Operation Group
Terms and Notes
All HKU Alumni, HKU Students and their personal friends are welcome to join this event. You can make one lump sum payment if you enroll with your friend(s). Please advise the name(s), email and mobile phone number.
Please note that payment is non-refundable. We will charge you only if has place(s) for you. However, you will NOT be charged when the event is full or/and no place(s) for you. We will advise whether you get place(s) in due course.
You may visit our website before you enroll as we will update the event information frequently. Please note that we will not be responsible for any delay in the information.
During the event, please follow all rules and instructions strictly made by HKUAA or the service provider. Please act responsibly and HKUAA will not be liable for any damage, injury or any serious consequences that may be caused.
HKUAA reserves all the rights to make final decision on all related issues.
*********************************************************************
If you have not yet registered as a HKUAA Member, please do so at our website, FREE membership for all HKU alumni and students.
(*Note: All HKU Alumni are eligible to join, but you NEED to fill in an online application form and submit it for approval by HKUAA. Membership is NOT granted automatically upon graduation.)
*********************************************************************