News
Aug 24 Dialogue with the Bloggers - Travel and Blogging
HKUAA Blog presents:
Dialogue with the Bloggers - Travel and Blogging
Summary
"Let your memory be your travel bag!" Every traveler has his own story. Here in our upcoming Dialogue with the Bloggers session we have invited two speakers who have not only traveled wide and far, but has also captured the flavour of their unique journeys in words and share them with the world – through their BLOGS.
Ever tired of routine package tours with itineraries made up of seemingly nothing but shopping and sightseeing? Ever dreamt of having an exotic adventure of your own; making friends with the locals; and sharing the life stories of your fellow backpackers? What it is like to be a professional travel writer/ blogger? Want to learn more about some of the greatest takeaways from our speakers' traveling experience? Come and join us, and be ready to share your own story as well!

Date: 24th August, 2013 (Saturday)
Time: 2:30pm – 4:30pm
Fee: $60 per person / $100 for 2 people (1 drink included)
Language: Cantonese
Venue: HKUAA Clubhouse in Central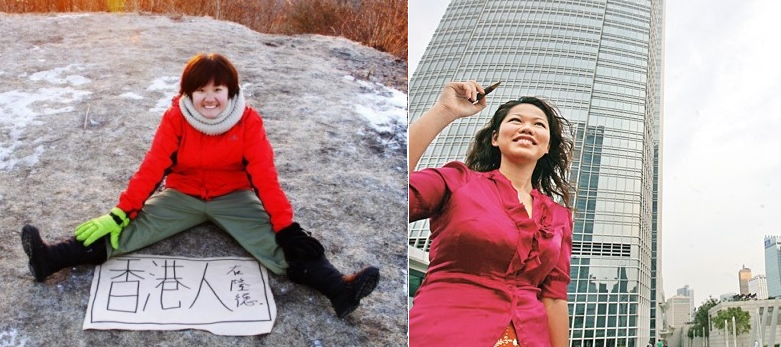 Speakers' profile
Virginia Tam, professional travel writer, author of 10 guide books
A passionate voyager with an adventurous spirit, Virginia Tam is not only a veteran traveler, but has also experienced life within different cultures around the globe. Inspired by one of her journeys, she started off in 2002 as a professional travel writer; got featured in newspapers and magazines since; and had her first travel guide published in 2007. Up till now, she has been the author of 10 guide books. She has a blog that includes her selected works and some other interesting stories. She is a big coffee fan as well, from time to time she would write articles and hold workshops on the topic.
Website:
Stephanie Man, writer of "Raconteur Lab - The 101 Ordinary People"
Stephanie Man is currently a BBA(IBGM) student in the University of Hong Kong. Inspired by an exhibition in Gothenborg during her exchange studies, she started a project titled "Raconteur Lab - The 101 Ordinary People", which shared stories of the people she met along the journey - the Rainbow Community, an African girl who wants to change the inequality in her hometown, a Danish child who masters woodwork, and 40 more. This summer, she is working on a program called "Artizen" (藝民邨) for underprivileged children, in hopes of borrowing their alternative lens to see our society, while bringing arts "Into the Community".
http://brainhearthands.wordpress.com/raconteur-lab-the-101-ordinary-people/
About HKUAA Blog
The HKUAA Blog is founded by the HKU Alumni Association as an official channel to share the latest news and interesting stories of both the HKU and alumni community. Through experience and knowledge sharing from our alumni, we hope our students and alumni can stay connected to bring together a closer and stronger alumni community.
To learn more about us, please like our Facebook page (https://www.facebook.com/hkuaablog) and visit the official blog (http://blog.hkuaa.org.hk/)


Terms and Notes
All HKU Alumni, HKU Students and their personal friends are welcome to join this event. You can make one lump sum payment if you enroll with your friend(s). Please advise the name(s), email and mobile phone number.

Please note that payment is non-refundable. We will charge you only if has place(s) for you. However, you will NOT be charged when the event is full or/and no place(s) for you. We will advise whether you get place(s) in due course.

You may visit our website before you enroll as we will update the event information frequently. Please note that we will not be responsible for any delay in the information.

During the event, please follow all rules and instructions strictly made by HKUAA or the service provider. Please act responsibly and HKUAA will not be liable for any damage, injury or any serious consequences that may be caused.

HKUAA reserves all the rights to make final decision on all related issues.
*********************************************************************

If you have not yet registered as a HKUAA Member, please do so at our website, FREE membership for all HKU alumni and students.

(*Note: All HKU Alumni are eligible to join, but you NEED to fill in an online application form and submit it for approval by HKUAA. Membership is NOT granted automatically upon graduation.)

*********************************************************************