News
26 Aug
Dinner Talk on Wine Tourism by Wilson KWOK at W's Entrecote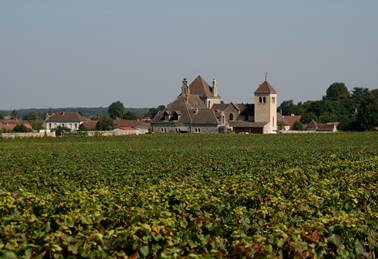 (1) French tour photo with chateau visit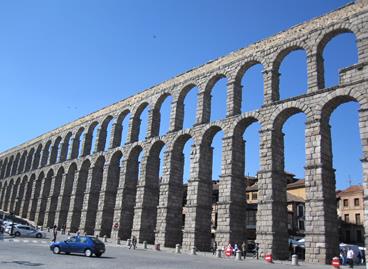 (2) Spain tour photo with the aqueduct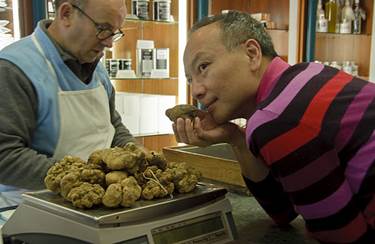 (3) Italy tour photo with his smelling truffle


Date & Time: 26th August, 2016 at 7pm
Venue: W's Entrecote, 6/F, 33 Sharp Street East, Causeway Bay, HK
Number of participants expected: 24 to 36 (seats limited for a cozy dinner)
Menu: Pan-fried Goose Liver, Lobster Bisque, Entrecote (or main course of your choice) and Fries, Chocolate fondant
Wine: Spaetlese, Mattias Mueller Riesling, 2013, & Chateau Coutet St. Emilion Grand Cru, 2009
Cost per person: $ 620
Speaker: Wilson Kwok
Topic: wine tourism and short talk on food and wine matching over dinner
Participants are welcomed to communicate their areas of interest to Kitty TSE, the coordinator of this event by email (kitty.tsekitling@gmail.com) in advance. Enquiries shall be addressed by speaker on event day.

About Wilson Kwok
Mr. Wilson Kwok BBA (Loyola Marymount) DipRestMgt(UCLA) Gr.Dip(Cordon Bleu) DUAD(Bordeaux) Chev.OrdMAgrc(FR)
Educator/Wine Selector/Judge/F&B Industry/Collector/Enthusiast/Media/Author/GourmetTourPlanner/Translator

Wilson has one of the most impressive resumes in the food and wine industry in Hong Kong. His involvement in wine and food-related associations, clubs and activities would take pages to chronicle. As managing director of W's Group, Wilson oversees the running of his flagship restaurant - W's Entrecote. He also founded W's Oeno Club to educate the largely Chinese public on wine appreciation. He has been a food & wine talk show host for the several HK lifestyle internet channels including PCCW (formerly HK TELECOM) and SHOW 8, and lecturer for SOPEXA(over 21 years, since 1993), CIVB (Comité Interprofessionnel des Vins de Bordeaux)(over 8 years, since 2006) and HK Vocational Training Council Pokfulam Centre(over 17 years, since 1997).

Until 1999, Wilson had a regular wine column in the Chinese Oriental Daily Newspaper and a wine talk show on RTHK radio; between 2002 & 2004 he continued to contribute recipes for HK's popular 'Eat & Travel weekly' (150,000 circulations). His publications include wine articles for 'Wine Now Magazine' plus many others. He is a familiar face at most food and wine-related events in Hong Kong – no question being a member of nearly every food and wine society.
His title and membership in European associations include: Chevalier of L'Ordre du Merite Agricole, Confrérie des Chevaliers de Tastevin, Clos de Vougeot, Burgundy, Confrérie Du Vin De Cahors and Association Internationale des Maîtres-Conseils en Gastronomie Française, Commandeur d'Honneur of the Commanderie du Bontemps de Médoc et des Graves, Commanderie of Cordons Bleus de France, and the Commanderie de Bordeaux. Hong Kong Chapter, among many others. He has also been committee member of the International Sommeliers Association (ASI), vice-chairman of the Hong Kong Sommeliers Association, and advisor of Hong Kong Bartenders, member of Hong Kong Chefs and Hong Kong Maîtres d'Hotel Associations. In 2000, he started up the HK Convivium of the International Slow Food Movement (founded in Italy) to focus on local food- and wine- related issues, as leader.

Wilson first became interested in wine while studying in England but did not seriously delve into the subject until he had completed his studies in French cooking at the famous Cordon Bleu de Paris. He is a firm believer that food and wine are inseparable. Wilson has taken wine courses at UCLA and at Cornell University School of Hotel Management as well as courses at Steven Spurrier's Academie du Vin in Paris, and Master's degree program at the Institute of Enology of University of Bordeaux.

In 1997, Wilson was knighted by the French Ministry of Agriculture, Fishery & Food as "Chevalier de L'Ordre du Merite Agricole" for his outstanding contribution to French cuisine and wine in his native Hong Kong and China. Whereas, the Hong Kong SAR Government has appointed him as one of the 30 part-time members of the Central Policy Unit for the year 2000-2001, the think tank to The Chief Executive of HK.

His triumph in winning 'Best Sommelier of HK, 2000, on Australian Wine' has also won him a trip to Australia. Plus, it's also a privilege to be able to attend a wine course in Weinakademie and Geisenheim Institut in Germany and later serve as the 'German wine ambassador to HK'.

Wilson's publications are 'Western home-cooking dishes with wine recommendations', a 40-recipe bilingual cookbook you can find in major bookstores, supermarkets and wine shops in Hong Kong & Taiwan. Also, his 45-recipe bi-lingual Vietnamese cookbook released in October 2003 named 'Enjoy Vietnamese Cooking' was published in both complicated and simplified Chinese characters for the vast Chinese-speaking world. Its second edition was released in 2013.

In March 2005, Wilson, among other famous HK stars such as Kelly Chan and Andy Lau, is recipient of the "Cognoscenti Award" by East Week Magazine in recognition of his broad knowledge of food & wine culture to the media & the public.
He is also the first in Asia to be the judge & critic of the most prestigious wine competition, the Citadelles du Vin, held in Bordeaux every year.

In 2009, together with Mr. Stephen Ip and Mr. Bosco Wong , Wilson was the co-host of TVB Jade's program (6-episode series) - Wine Confidential (尋味葡萄), as well as the advisor for the entire itinerary for the promotion of wine regions and their vineyards in France. Unofficial figure indicated over 100 million people in the Chinese-speaking world has watched all the 6 shows and have gained knowledge from Wilson who played food and wine expert among the 3 co-hosts.

In October 2010, Wilson released his first volume (French) of the set of 4 wine glossary booklets in six languages with his own voice, including French, Italian, English, German, Spanish and Portuguese as a relevant reference model for the wine industry. This book became the winner of the Gourmand World Cookbooks award, under the category of 'Drink Education' in 2012. The second volume in both German and English was released in 2015.


Deadline: Friday, 12 August 2016

Payment method:

Deposit to our HSBC Account (by Online, ATM or Counter)***
HSBC Account No: 848-307666-838
Account Name: Hong Kong University Alumni Association
***After you paid, TAKE A PHOTO of the RECEIPT (or screenshot) AND EMAIL us at hkuaaoffice@hkuaa.org.hk