News
HKUAA - Cutlery Items For Sale
HKUAA - Cutlery Items For Sale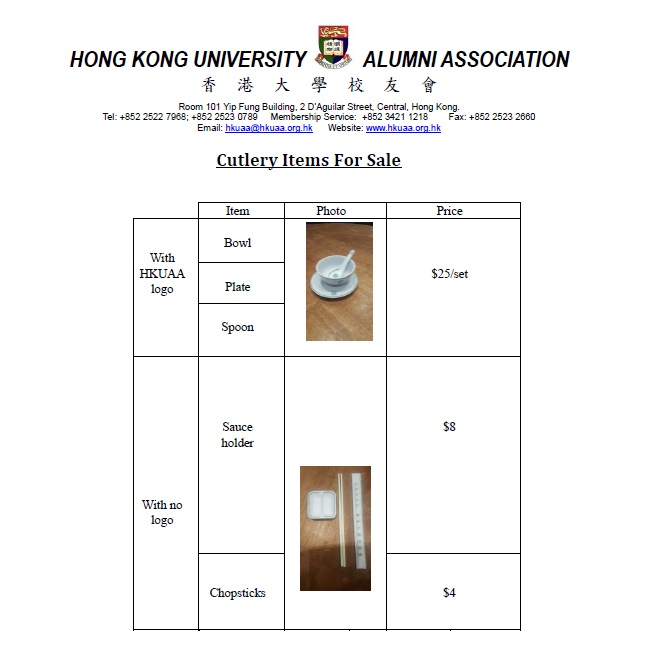 Payment method:
Payment Method 1 - Deposit to our HSBC Account (by ATM, Counter or Online)
HSBC Account No.: 808-5-000324
Account Name: Hong Kong University Alumni Assocation
***After you pay, PLEASE SCAN YOUR receipt and email to membership@hkuaa.hk
Please KEEP your receipt.
Payment Method 2 – Cash/Credit card on collection
Please note that we accept ONLY Visa or Master.



Please fill in and submit the online application form at the link below:
https://forms.gle/QJLPrELQY2aKysSE6

---------------------------------------------------------------------------
For any enquiries, please feel free to contact 3421 1218 or send email to membership@hkuaa.hk
Yours sincerely
Membership Service
Hong Kong University Alumni Association
Tel: 3421 1218 (10:30 a.m.- 6:30 p.m.)