News
*FULL*
11Apr
HR Seminar - 'The Truth About Job Interviews'
by Young Alumni Group
HR Seminar - The Truth About Job Interviews
New Graduates Welcome Party
| | |
| --- | --- |
| Date | 11 April 2015 (Sat) |
| Time | 3:00pm - 5:00pm |
| Venue | HKUAA Clubhouse |
| Address | Room 101, 1/F, Yip Fung Building, 2 D'Aguilar Street, Central, HK |
| Highlights | HR Seminar + Happy Hour Session |
| Participants | HKU Young Alumni and HKU Students |
| Fee | Free |
Guest Speaker
Ms. Bernice lee
Director
ELI, The Etiquette and Leadership Institute

Ms Bernice Lee founded ELI to foster good manners and positive leadership traits in young people.
A native of Canada, Bernice holds a Bachelor of Arts from Yale University and a Masters in Industrial and Labor Relations from Cornell University (both are Ivy League universities).
She has 10 years of corporate experience including seven as a senior human resources manager at top international firms such as General Mills (U.S. and Asia) and Fidelity Investments (Asia), where she interviewed 100's of candidates across a broad spectrum of job levels and functions.
Bernice is the first and only person in Hong Kong certified by The Etiquette & Leadership Institute of the United States, the children's affiliate to the prestigious Protocol School of Washington, and the global leader in children's etiquette training.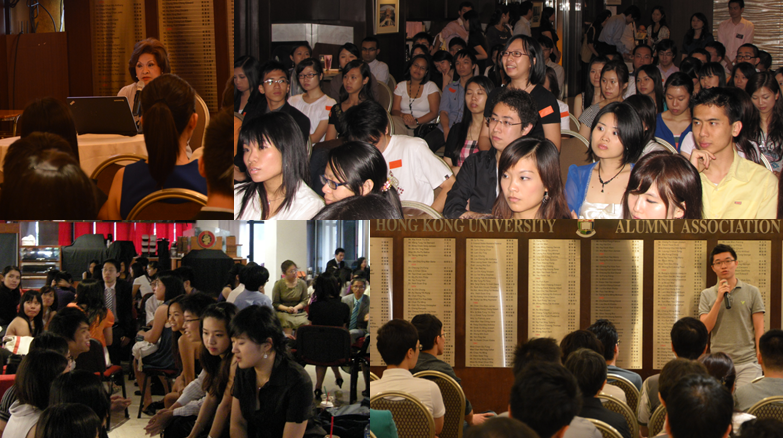 Seminar Description
Most of us cannot avoid them: job interviews.
Unfortunately, many job seekers go through their careers without fully understanding what the human resource manager sitting across from them is listening for. "HR questions" are perceived to be difficult and problematic because they are usually not technical, focusing instead on "soft skills" or "people skills". Without knowing an HR manager's mandate or point of view, some candidates feel like they are shooting in the dark – and end up shooting themselves in the foot.
In today's fiercely competitive business arenas, job seekers who have outstanding "soft skills" and technical knowledge are in high demand. The critical point is to convey that you have these essential skills in the interview so that you get the job you want.
Benefits:
This short talk is for HKU Alumni who graduated 1-3 years ago as well as current HKU Students. Through the talk, you will: - Understand the recruitment viewpoint of an HR manager - Position yourself to make a positive impression in job interviews - Distinguish yourself from the competition - Have the knowledge to project more confidence and authority
Topics covered:
- How top-notch human professionals are trained to do interviews
- Different types of interviewing methods
- Problems with interviewing as a selection method, and how HR managers deal with them
- The bottom line for you, the job candidate
This event has been FULL. Thanks for your support.





Other News:




HKUAA Student Members Group is now recruiting ExCo. Details please click here

.
(*Note: For members of current HKUAA Coaching Program. please register via that channel to prevent duplication.)
Terms and Notes
*We will advise whether you get place(s) in due course.
*You may visit our website before you enrol as we will update the places frequently. Please be noted that we will not responsible for any delay in the information.
*To comply with the insurance requirement, we will submit the participant's names (but will NOT submit contact) to the service provider. Please make sure you fill-in the name(s) with correct spelling. *Before joining the event, you may consult any professional person for the suitability and risks. During the event, please follow all rules and instructions strictly made by HKUAA or the service provider. HKUAA will not liable for any damage, injury or death that may be caused.
*All HKU Alumni, HKU Students and their personal friends are welcomed to join this event.
HKUAA reserves all rights to make ultimate decision on all related issues.
If you have not yet registered as a HKUAA Member, please do so at our website, FREE membership for all HKU alumni and students.
(*Note: All HKU Alumni are eligible to join, but you NEED to fill in an online application form and submit it for approval by HKUAA. Membership is NOT granted automatically upon graduation.)
********************************************************************************
Please join the official group "Hong Kong University Alumni Association" in facebook if you haven't made it. www.facebook.com/groups/hkualumni . For enquiries please email youngalumni@hkuaa.org.hk or call us at +852 2522-6113.
by HKUAA Young Alumni Group
- the LEGEND & PROFESSIONAL