Events
[FULL] HKUAA Visit to Heroes Beer Factory and Free Flow Event (26 August 2023 Sat Afternoon 15:00 to 17:15)
This event has been full.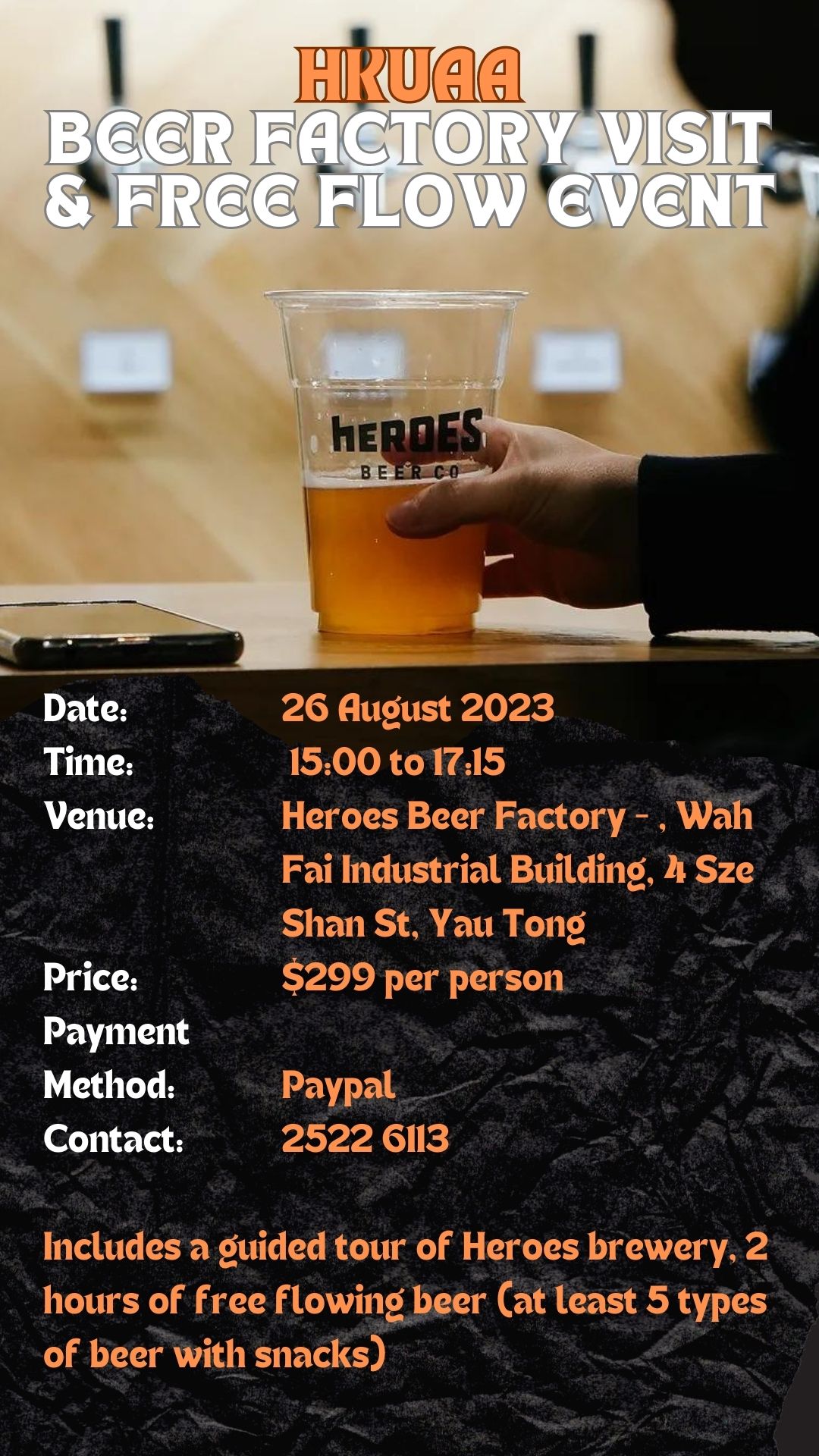 Date: 26 August 2023
Time: 15:00 to 17:15
Venue: Heroes Beer Factory - , Wah Fai Industrial Building, 4 Sze Shan St, Yau Tong
Price: $299 per person
Includes a guided tour of Heroes brewery, 2 hours of free flowing beer (at least 5 types of beer with snacks)

Notice: Please check your registered email as the receipt will be issued to you immediately after successful payment via PayPal Account.
Please click the following PayPal Link for payment.