News
[Rescheduled] HKUAA Buffet Dinner at The Hong Kong Club on 2 Sep 2023
This event has been rescheduled to 13 January 2024.

HKUAA Buffet Dinner
at The Hong Kong Club
Dear fellow HKUAA members,
At the request of the Executive Committee, our Member, Mr. Kenneth SIT (LLB 1980) will act as host for a Buffet Dinner at the exclusive Hong Kong Club. Please see details of the Buffet Dinner as follows:
Date: Saturday, September 2, 2023
Time: 18:30 (Reception); 19:00 (Dinner)
Venue: Garden Lounge, 4/F, The Hong Kong Club, 1 Jackson Road,
Central, HK
Fee: HK$880 per person (including two drinks)
Dress code: Smart casual but no collarless shirt for gentlemen. No denim, shorts,
sportswear, flip-flops, sports shoes and soft sole shoes for all.
Remarks: (1) Only adults (age 18 or above).
(2) Due to the overwhelming responses in the past, this event will be full very soon. Maximum capacity is 100. Please register as early as possible.
(3) Expect delicacies such as dressed half Boston lobster served to each person, whole roasted beef prime rib on craving wagon and at the buffet tables, sushi and sashimi selection, cold poached whole salmon, homemade pates and terrine, various salads, mixed seafood curry, seared halibut fillet, stewed beef cheek, braised lamb shoulder, ricotta and spinach cannelloni, homemade ice cream, pistachio, crème brulée, green tea opera and Greek yogurt dome, as complemented by choice red and white wine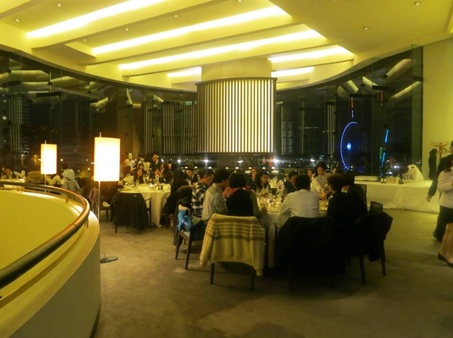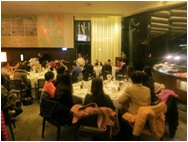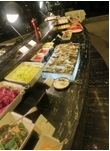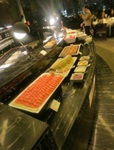 Reservation and payment method
Deadline of Reservation: FIRST COME FIRST SERVE and not later than Sunday, August 20, 2023
Please complete the form below with payment and email it to hkuaaoffice@hkuaa.hk ON or BEFORE Sunday, August 20, 2023.
***Enrolment Form ***
Full Name (Mr/Ms/Mrs):
Mobile No.:
Email Address:
HKUAA Membership No.:
No. of Seats:


After filling out the form, please make payment by:


DEPOSITING into our HSBC account (via Bank Counter, ATM or Internet Banking)
Account Name: Hong Kong University Alumni Association
Account No.:
After making the payment, please scan and attach the receipt and email it together with the form to hkuaaoffice@hkuaa.hk.
You will receive a confirmation email once we have successfully received your paymen
Terms & Notes
You can make one lump sum payment if you enroll together with your friend(s). Please advise their name(s) and their contact information if you do so.
Please note that payment is non-refundable. We will charge you only if we have reserved seat(s) for you. However, you will NOT be charged when the event is full. We will advise whether you get your seat(s) in due course.
You may visit our website before you enroll as we will update the number of seats frequently. Please note that we will not be responsible for any delay in the information.
If you have not yet registered as a HKUAA Member, please do so through our website (www.hkuaa.org.hk). It is FREE for all HKU alumni, HKU students, HKU staff and Members of HKU Foundation.
During the event, please follow all the rules and instructions made by HKUAA or the service provider. Please act responsibly and HKUAA will not be liable for any damage, injury or any serious consequences that may be caused.
HKUAA reserves all rights to make ultimate decision on all related issues.
For enquiries and payment details, please contact Mr. Alex C H LAI, Social & Events Convenor of HKUAA at 5323 1943 (mobile phone or WhatsApp).