News
OCT 2017
LATEST NEWS FROM THE HKUAA GOLF INTEREST GROUP
LATEST NEWS FROM THE HKUAA GOLF INTEREST GROUP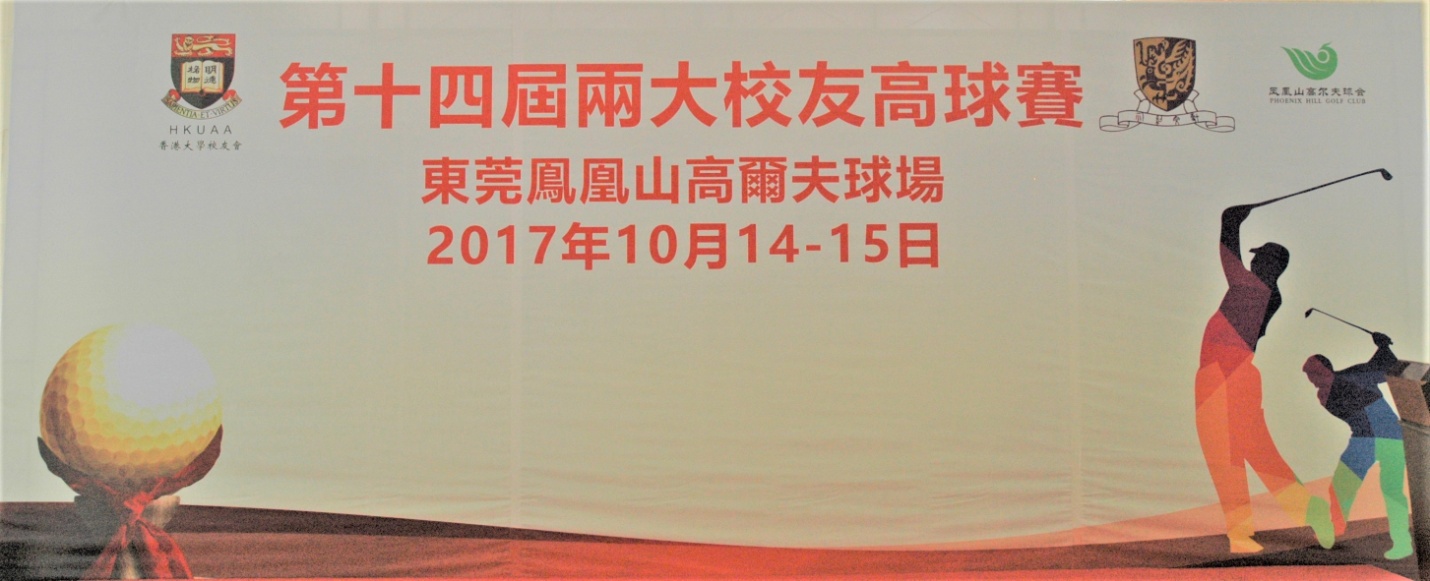 Event:- Intervarsity Match 2017
Date:- Saturday and Sunday, 14 & 15th October 2017
Venue:- Phoenix Hill Golf Club, Dongguan
Format:- Texas Scramble Matchplay and Gross Stableford on Day 1
Betterball Matchplay and Gross Stableford on Day 2
(Both Men & Ladies in Lion and Tiger Divisions)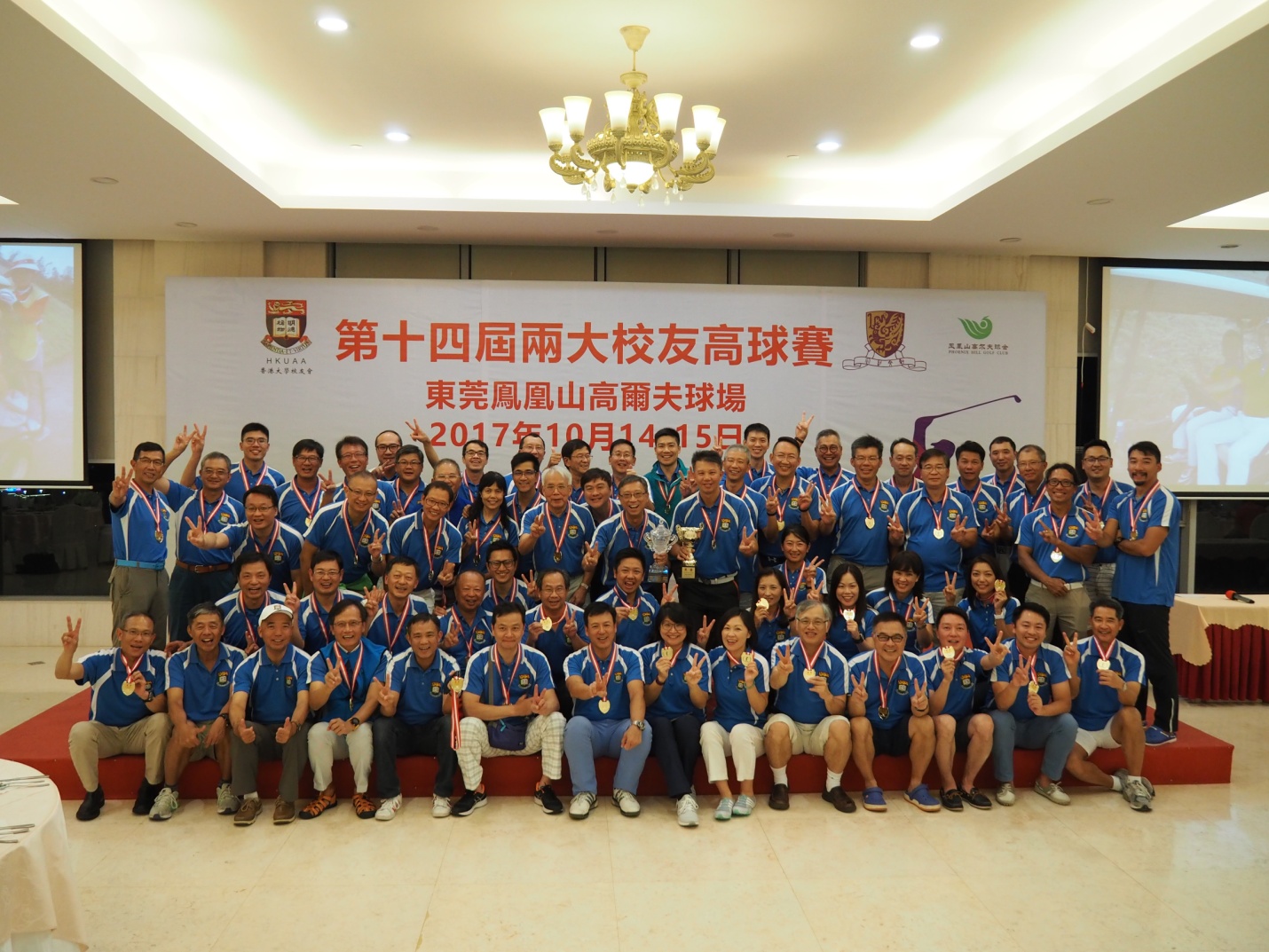 Not even the ferocity of Typhoon Khanun (Typhoon Signal No 8 was raised in HK on Sunday morning) could dampen (pun intended) the fighting spirit of the HKUAA Golf Team in its latest title defence of the annual Intervarsity Cup which was held on 14-15th October 2017 at Phoenix Hill Golf Club (Feng Huang Shan) in Dongguan. For those that did not dare to venture outside, the rain and extremely strong winds made playing golf very difficult.
This victory marked the 3rd consecutive year that HKU has emerged victorious in recent years. Overall HKU has won the Intervarsity Cup 9 times of the past 14 years.
Led by Captains Roddy Lau and KC Lai, more than 60 very keen and tough HKU players (both men and ladies) faced an equally strong team from the Chinese University of HK. HKU won the Match by 16 points over the 2 day event - 64.5 : 48.5.
The format of the first day of the Match this year was Texas Scramble Match Play for the Lion Division and Texas Scramble Gross Stableford for the Tiger Division.
The format of the second day of the Match was Betterball Match Play for the Lion Division and Betterball Gross Stableford for the Tiger Division.
Both Divisions contributed points to each Day's Result.
Day 1 was played on the A & C Courses and Day 2 was played on the B & C Courses.
Following the tough matches on both days, the Teams enjoyed a sumptuous banquet and shared a few beers and fond memories amid an amicable atmosphere.
Special thanks to:
Phoenix Hill Golf Club for preparing such a great course
Edmund Wu for assisting in the door prizes and golf balls
Dr Wilson Lee and Kenneth Lee for the Quiz Contest
Cooper Leung for being one of the MC's
Lesley Chak for arranging the uniforms
Amigo for helping us with all the arrangements
Organizing Committees of both Teams
Congratulations to all the players for another very enjoyable and memorable weekend of golf! No doubt, everyone is looking forward to next year's rematch.


More photos at: https://photos.app.goo.gl/KC2ZKfn9PUIO7JMP2
And visit our Facebook page at: https://www.facebook.com/hkugolf/
If you would like to join future Events of the Golf Interest Group, please contact us:

EMAIL: HKUgolf@gmail.com

WHATSAPP: 6346 7788 (Captain KC Lai) or 9465 3198
(Captain Roddy Lau)



From the Golf Interest Group, HKUAA